Serving: 3 people | Type: Pastry/Baking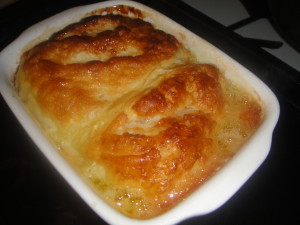 Ingredients: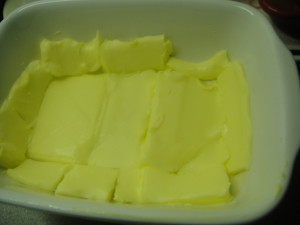 | | |
| --- | --- |
| Apple | 1 |
| Sugar | -8tbsp |
| Butter | -2tbsp |
| Puff pastry (thawed) | -quarter sheet |
| | |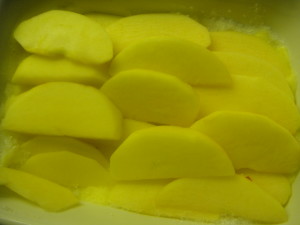 Method: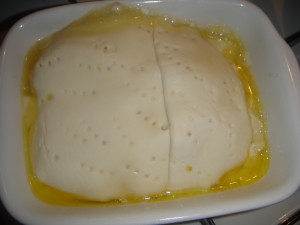 Get a pan (I used 3 x 6 in rectangular pan) that can be used on the stove and placed in the oven.
But slices of butter (room temperature) and lay it on the bottom of the pan.
Next sprinkle all the sugar on top of the butter.
Peel and cut the apple into a 2 inch slices.
Arrange it neatly over the sugar.
Cover the apple with thawed puff pastry.
Tuck it in neatly underneath the apple.
Make three diagonal slits on top of the puff pastry, to let out the steam.
Pre-heat the oven to 350F or 180C
Place this on the stove medium-high heat for 10 minutes to caramelize the sugar.
As soon as you see the butter melting and oozing out on the side, brush the top of the puff pastry with this melted butter.
After the 10 minutes place the pan in the oven for 15 minutes or until the puff pastry is golden brown.
Then take out the pastry and allow it to cool.
Serve it warm by itself or with cold vanilla ice cream.