Serving: 25 peoples | Type: Dessert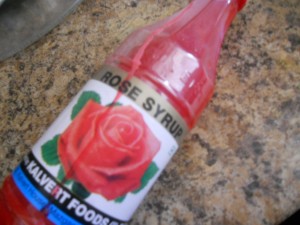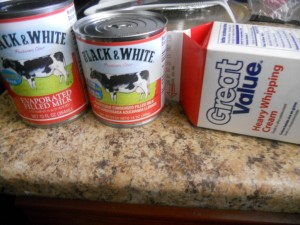 Ingredients: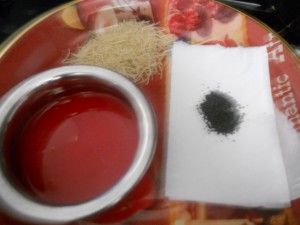 | | |
| --- | --- |
| Condensed milk(14oz) | -1can |
| Evaporated milk(14oz) | -1can |
| Heavy Whipping Cream | -2pint |
| Tukmaria seeds(soaked) | -3tbsp |
| Vermicelli(boiled) | -½ cup |
| Rose Syrup | -3tbsp |
| Fruits(diced) | -½ cup |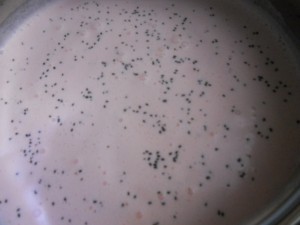 Method: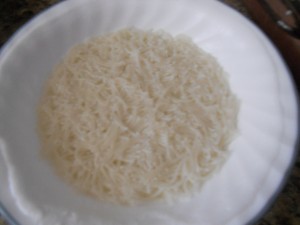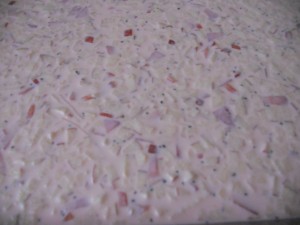 Soak the Tukmaria seeds in water for about 20 minutes and keep it aside.
Boiled the vermicelli in the microwave about 3 to 4 minutes with water and keep it aside.
Mix all the listed ingredients in a bowl along with the soaked tukmaria (without the water) and the boiled vermicelli.
Pour it in the glass tray and allow it to set in the freezer for 10 hour or overnight.
Or you can also pour in the kulfi cups and freeze it.
You can serve it by cutting the small square pieces in the glass tray or serve the individual kulfi cups .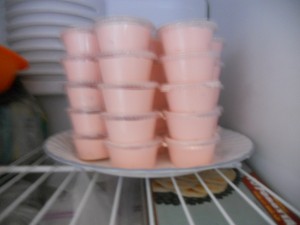 Note: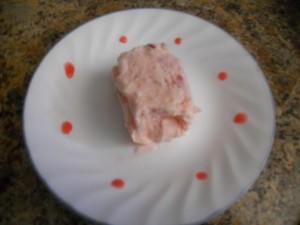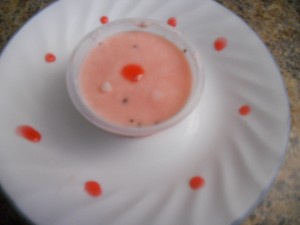 You can add any fruit you perfer like apple, strawberry, pineapple, lychee, rambutan (except banana).
Tukmaria is also called, subja seeds or falooda seeds, you can get all Indian grocery stores.
This measurement you can get 35 cups in a 2 oz kulfi cup.
You can use 2 can evaporated milk, and 1 pint heavy whipping cream for a creamier texture .