Serving: 40 to 50 pieces | Type: Snack
Ingredients: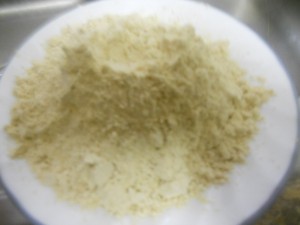 Rice flour                               3 cups
Besan flour                            1 cup
Mung Dhal Flour                 ½ cup
Red Chili powder                  2 teaspoons
Asafotida powder                1 teaspoon
Salt                                          to taste
Butter or oil                            4 tablespoon
Oil                                           for deep frying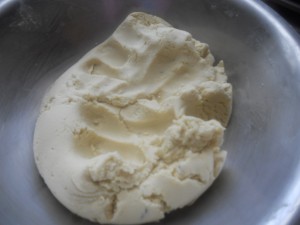 Method: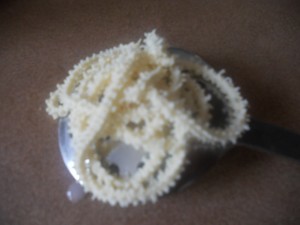 Sieve rice, mung dhal flour and besan flour.
Mung dhal Flour: Dry roast mung dhal and grind it like fine powder and keep it aside.
Put it in a broad vessel.  Add red chili powder, asafetida and salt and mix well. Melt butter or ghee and pour over the flour. Mix once again. Divide the flour into 3 to 4 parts. Then add water little by little in one part of the flour and make a soft dough.
Take small quantity of dough and put it in the Murukku Press with "three star" plate and squeeze it in circular motion directly to the hot oil. Fry till it becomes crispy and nice golden yellow. But not to brown.
Finish it off all the dough and keep the murukku in the air tight container.
Note:
If you don't find the mung dhal flour you can use pottu kadal mavu.