Serving: 30 to 35 pieces| Type: Sweet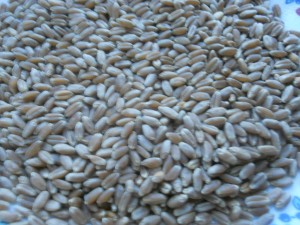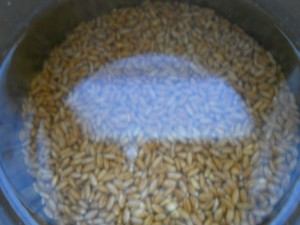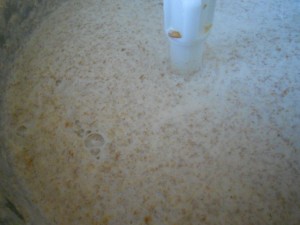 Ingredients: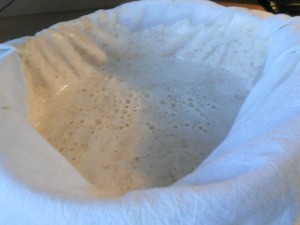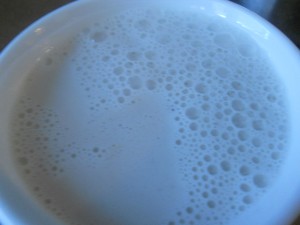 Samba Wheat                      2 cups
Sugar                                       3 cups
Ghee                                        1 ½ cups
Cardamom Power                1 teaspoon
Pachai Karpooram               a pinch
Orange / red colour               few pinch
Lemon Juice                         ½tsp
Cashew Nuts chopped         30 pieces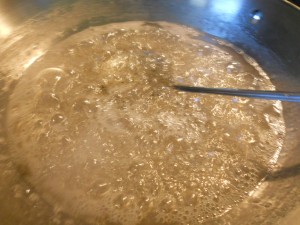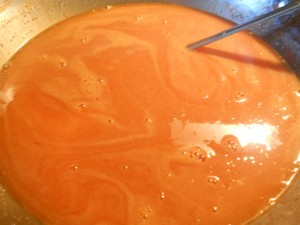 Method: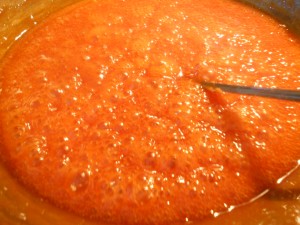 Soak the wheat for at least ten to twelve hours. Wash and grind in a Wet Grinder adding 3 to 4 cups of  water now and then till the wheat is ground fully.
Put a clean cloth on a big vessel and pour the ground wheat. The wheat milk will be drained through the cloth into the vessel.
 Take out the wheat remains from the cloth and again add little water and grind it and drain the wheat milk using the cloth as above. (This procedure is like extracting milk from coconut).
When you completely extract all the liquid from the wheat, throw the wheat remains. Keep only the wheat milk. The wheat milk should be fermented for at least 8 to 10 hours.
Now you will find that the thick milk will settle down and thin watery liquid will stay on top. Hold the vessel in your hand and gently pour out the top thin liquid. Keep only the thick milk.
Measure the milk. The amount of sugar should be 1 ½ to 2 times of this milk. Ghee also should measure one times of the milk. So the ratio Milk:sugar:ghee = 1:2:1.
In a thick bottomed kadai, put equal amount of water and sugar and bring to boil.
 Add a teaspoon of milk while the syrup boils so that any dirt will come up and you can remove it.
 Then add the thick wheat milk stirring continuously. Add orange color. Mix well.
 When halwa gets thicken, add the ghee little by little while stirring the halwa on very low flame.
 First the halwa will absorb all the ghee and cashew nuts, when it cooked well, the ghee will come out.
Now mix briskly and add cardamom and pachai karpooram,and lemon juice, Mix well.
 Transfer it to a greased tray. Garnish with chopped raw cashew nuts.