Serving:4 |Type: Simple Task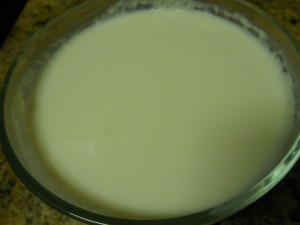 Ingredients: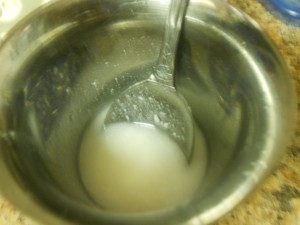 | | |
| --- | --- |
| Milk | -3cups |
| Yogurt | -2tbsp |
Method: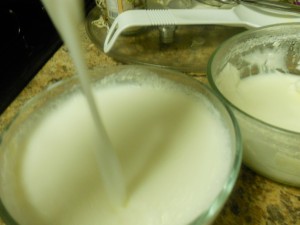 1.       Boil milk in the microwave for 5 to 7 minutes until bubble comes.
2.       Let it cool down.
3.       Take a yogurt, mix with little water and keep it aside.
4.       When the milk is a bit more than lukewarm, add the yogurt and mix well.
5.      Finally with a cup, dip it in to the lukewarm milk, and pour the milk repeatedly,until the milk foams up (as shown in the picture) and keep it aside with lid.
6.   Keep it in a very warm place or in the oven for 5 to 6 hours with oven light on.
7.    Then place it in the fridge.
8.     Serve it cold with white rice.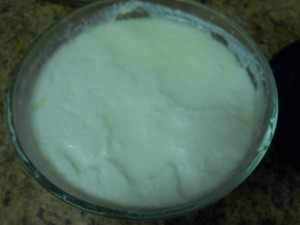 Note:
1.       When you mix the milk and yogurt mixture with the cup, the yogurt will be thicker and the yogurt will not be watery on top.