Serving: 30 people| Type: Snack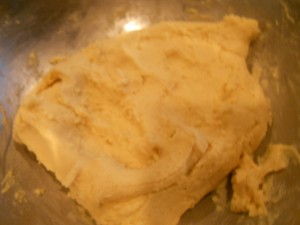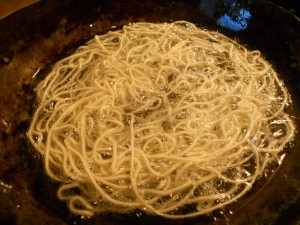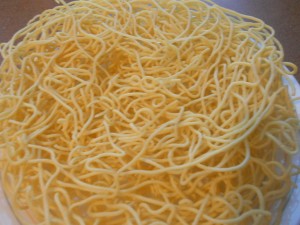 Ingredients: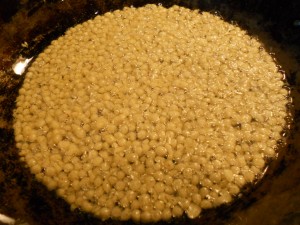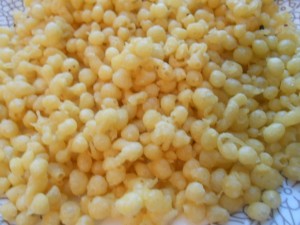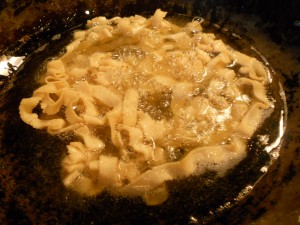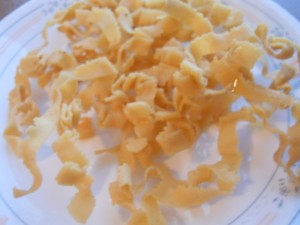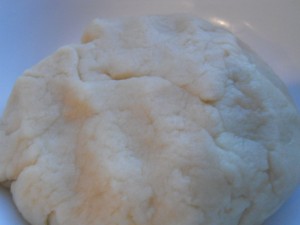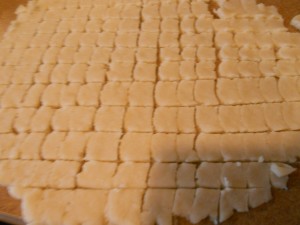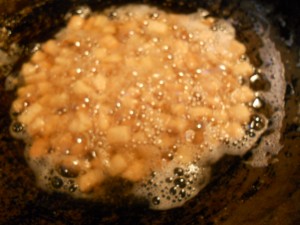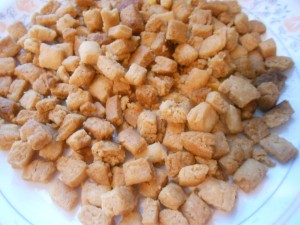 Besan flour                           6 cups
Rice flour                              5cups
Pottukadalai mavu              1cup
Butter or ghee                     3 teaspoons
Salt                                          to taste
Aval or Rice crispy               one cup
Pottu Kadalai                        1 cup
Ground nut                            1 cup
Cashew Nuts                         ½  cup (fried in little ghee)
Red chilli powder                 1 teaspoon
Asafotida powder                1/2 teaspoon
Baking soda                          two pinches (for making karaboondi)
Curry leaves                          few
Oil                                           for frying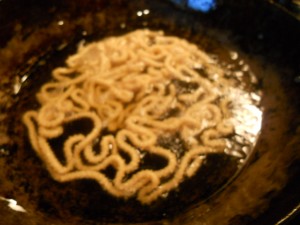 Method: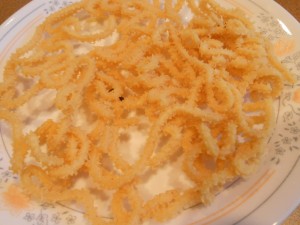 Heat Oil in a big kadai. First mix one cup besan and half cup rice flour with little salt,  asafotida powder, baking soda and make a batter like dosa batter. Using Boondi ladle, pour this batter little by little through the holed boondi lader. Fry the boondies till crisp. Strain it and keep aside. Finish all the batter and make boondi.
Mix 2cups rice flour and 2cups besan, with water and salt and butter, make omapodi and keep it aside.
Then mix the remaining flour and 1cup of pottukadalai mavu, with butter/ghee, red chilli powder, asafotida powder and salt. Make a stiff dough by adding water little by little. Using different Murukku plates like , ribbon pakgoda, star plate, make murukkus and fry till crisp. Finish all the dough like this. Finally fry the Aval (put a handful at a time) in the hot oil and remove it.
Fry the peanuts and remove from the oil and keep it aside.
Then fry the curry leaves and remove from the oil and keep it aside.
If you use rice crispy don't fry it.
In a mixe add1tbsp chili powder,1tsp asafotida,1tbsp salt mix it like powder and keep it aside.
Now you have to mix everything. Take a big vessel and put the boondies, crush the Murukkus and add. Add fried Aval, cashew nut, chutney dhal and ground nut. Add powdered chilli and salt along with fried curry leaves. Mix thoroughly. Store it in an air tight container.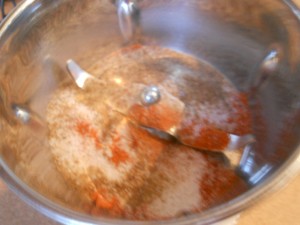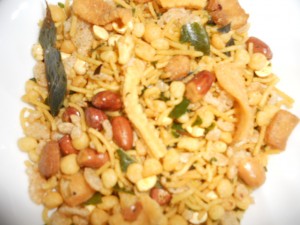 Note:
If you want make madia biscuit add 1 cup maida, ½ cup sugar, 3tbsp butter, pinch salt and soda, little water, mix it like stiff dough make like round chapatti cut it like small squares and fry it in the oil and add it with the mixture.