Serving: 4 | Type: Snack/Deepavali Snack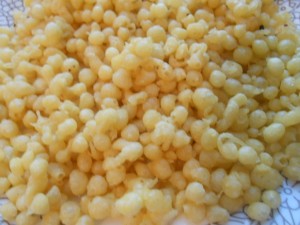 Ingredients: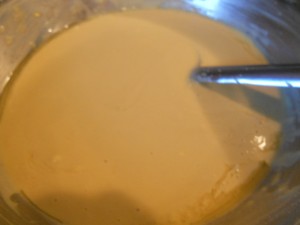 | | |
| --- | --- |
| Besan (kadalai mavu) | -1cup |
| Rice Flour(arisi mavu) | -1tbsp |
| Baking Soda | -pinch |
| Salt | -to taste |
| Hot Oil | -2tsp |
| Chili Powder | -½tsp |
| Asafotida | -pinch |
| Oil | -For frying |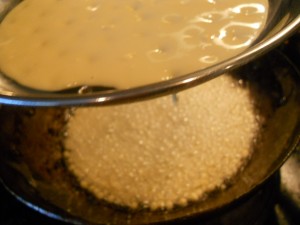 Method: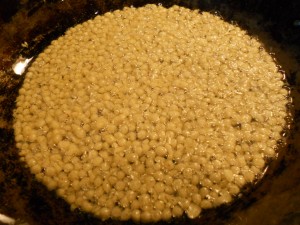 Mix everything except oil with ½ cup of water.
Mix smoothly no lumps on it.
This batter should be like idly batter.
Take a pan heat with oil on medium flame.
Take a boondhi karandi pour one big spoon of batter on the karandi into the hot oil.
Let it cook until crisp.
Do not pour over batter, otherwise boondhi won't come up.
It will go flat.
Make sure oil will be hot enough.
Otherwise boondhi will go flat.
Take out from the oil, let it drain the oil.
Store it in the air tight container.
Note:
If you want you can mix more chili powder and Asafotida after cook the boondhi.
Add fried curry leaves and fried cashew nut.